Each year, students studying VCAL undertake a range of projects, both minor and major as part of their 'Personal Development Skills' topic. In 2019, the VCAL students at Marymede Catholic College continue the trend of leaving long-lasting legacies for future students by helping convert two Garden Beds outside the Prep House into brand new sandpits which will be used for play by the Prep cohort each day.
Students gathered on a Friday morning in March and immediately got to work, removing existing dirt and plants before lining the pits with plastic and filling with new sand. The VCAL Team will also have a hand in the addition of steps at each sandpit to allow our Preps easier access.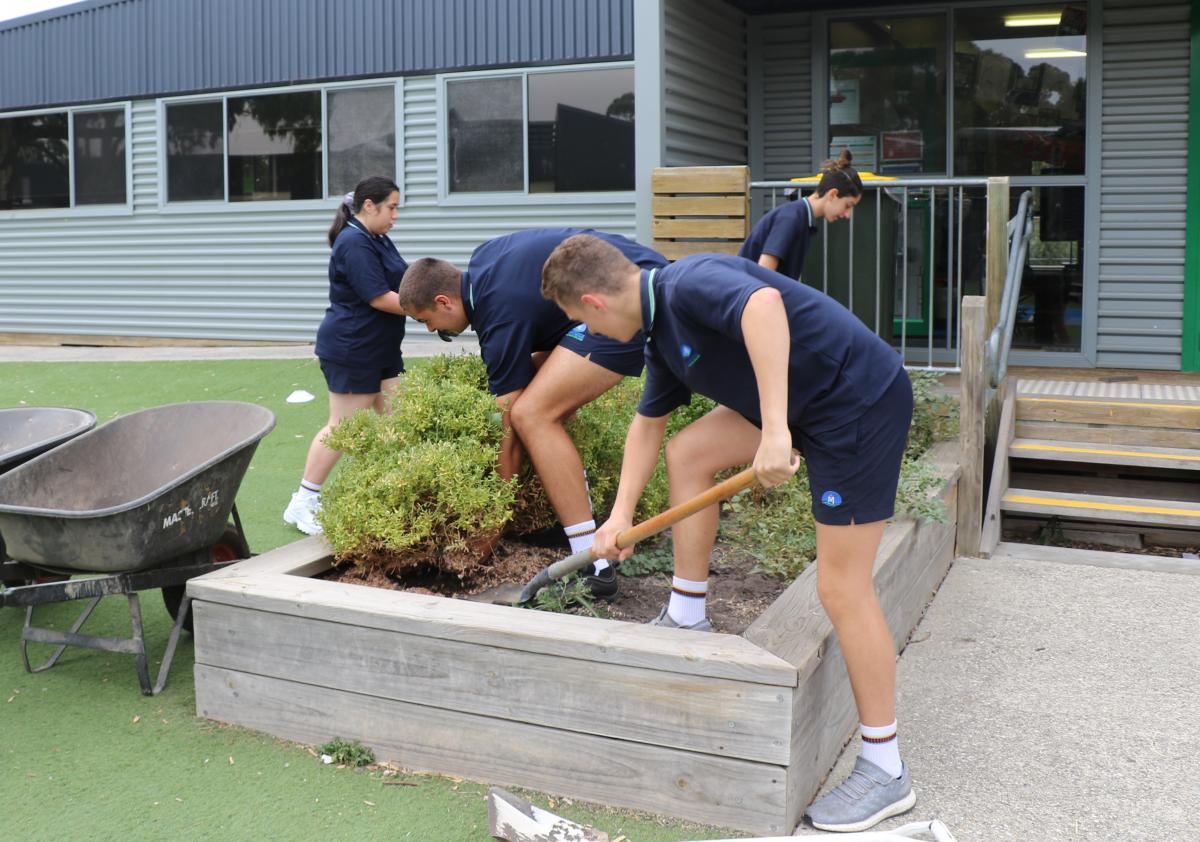 "It was great to see our class working together and communicating with one another to ge tthe job done." recalls Tayla, a member of the Year 11 VCAL Team. "It was a pretty warm day, so working in the heat was tricky but this was a really enjoyable project and our VCAL Class loved seeing the younger students happy and excited to recieve their Sandpits".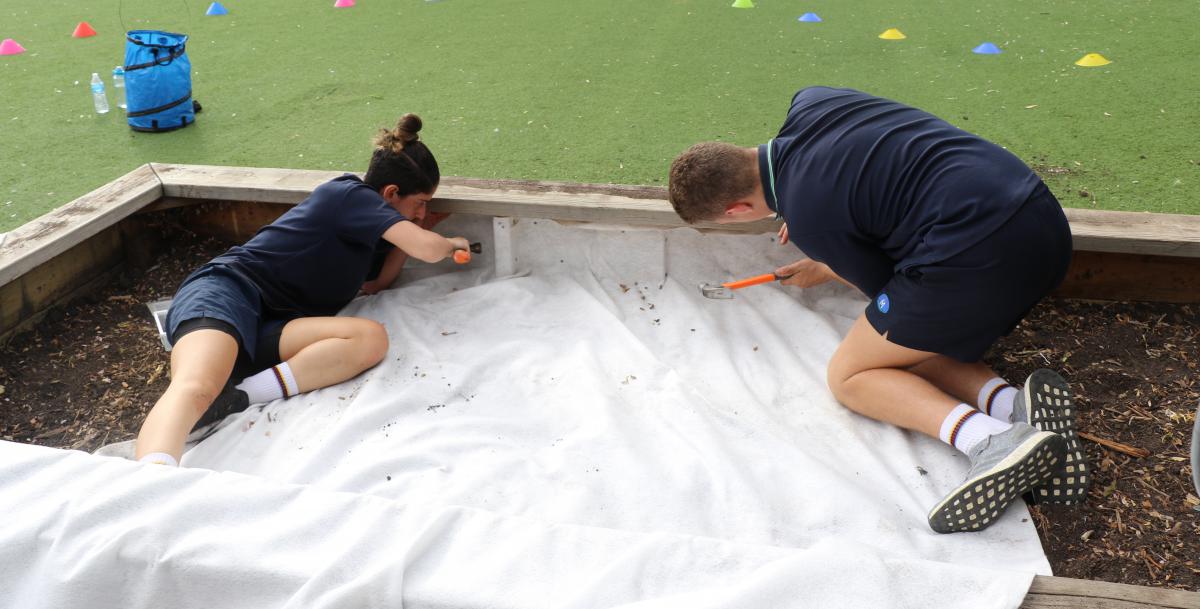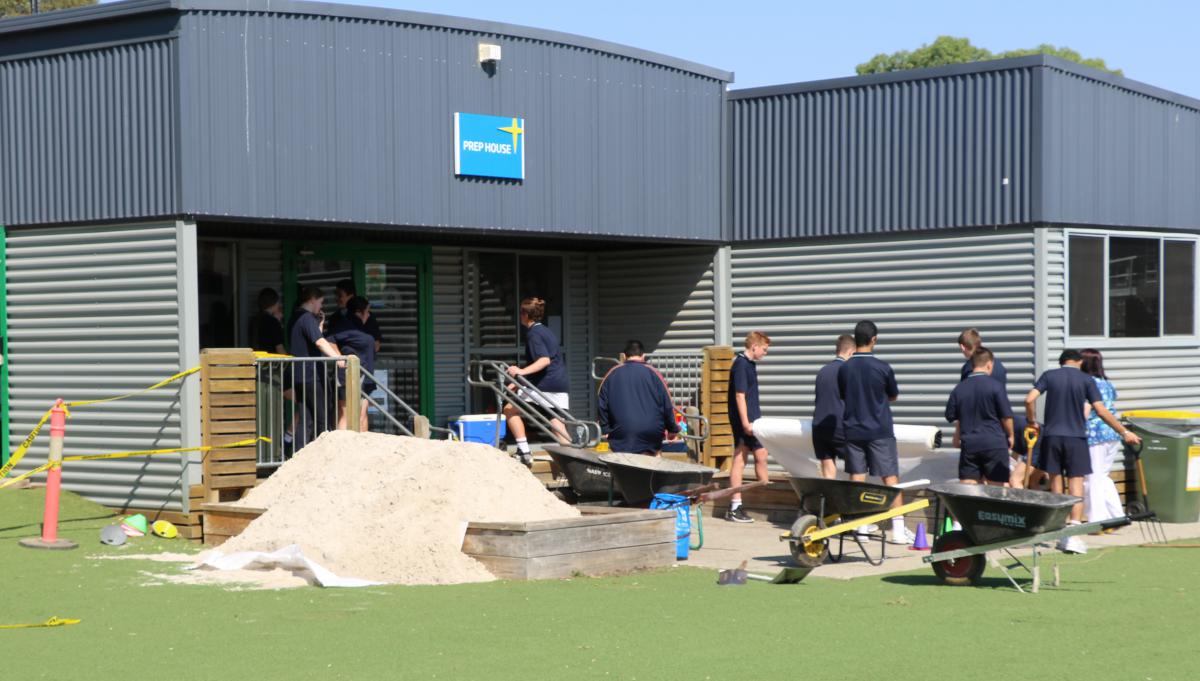 The VCAL Classes visited the Prep House a week after the project's conclusion to formally present the Sandpits to the Prep students who had prepared some thank you certificates for each student!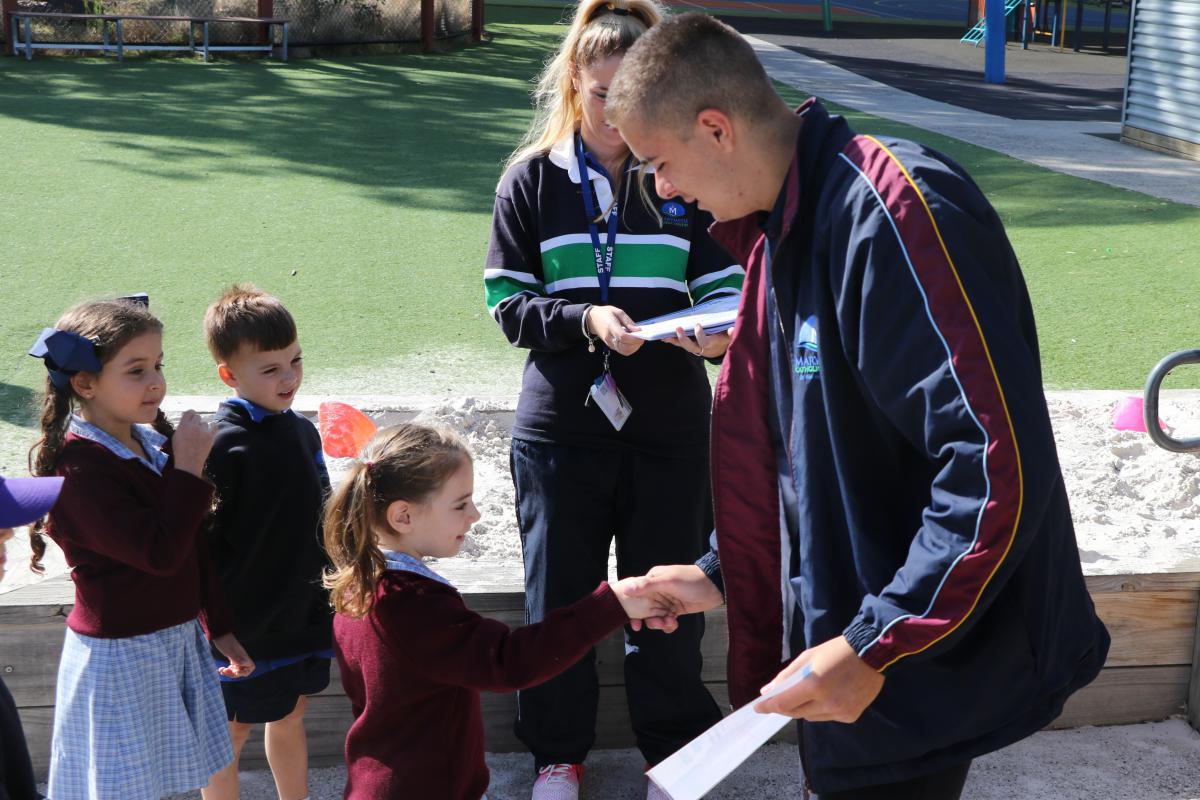 We thank the VCAL students for their asisstance on this project and commend them on their commitment to embracing the Kindergarten - Year 12 Community that is Marymede Catholic College!