In our first edition of 'Meet the Parent' we are speaking with Pina Grasso, a foundation parent here at the College.
Name: Pina Grasso  
What year did you join the Marymede Community and what year level/s are your children in?
We joined the Marymede Community in 2006 - my eldest son John commenced as a foundation student and is currently in Year 11 and my daughter Olivia started in 2011 and is now in Year 5.
Why did you choose Marymede Catholic College for your son/daughter's education?
The thought of a new School with brand new facilities and more importantly a Catholic Prep - Year 12 establishment sounded pretty amazing.
What have been some of your most memorable highlights during your time here at the College?
We have many fond memories at Marymede to recount - As a foundation parent, we experienced the first of many new introductions - the development and growth of the School from its beginning until now has been very encouraging and pleasing for me as a parent.
What is your favourite thing about Marymede Catholic College?
The fact that we can drop off and pick up both our children at the same facility is amazing - it saves us parents a lot of time. 
Fast Five:
Favourite Food: Anything Thai!
Favourite Movie/TV Show: Call the Midwife and Dr Zhivago
Hidden Talent or Something We May Not Know About You: I am a great organiser!
Favourite Sporting Team/Athlete: Essendon Bombers Football Club
If You Could Pick Any 3 People as Dinner Guests, Who Would They Be and Why?:
The Bee Gees - I just love their music. 
Audrey Hepburn - Because she is all class.
My Father - Just to hear his voice again.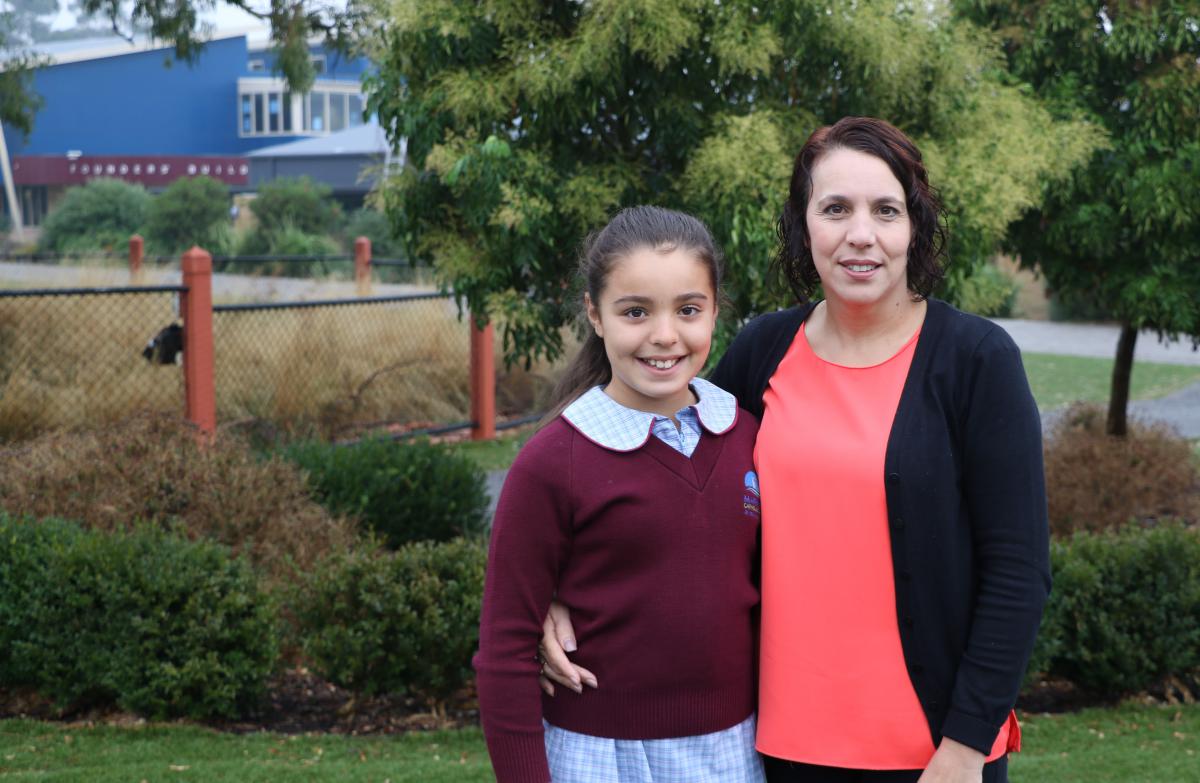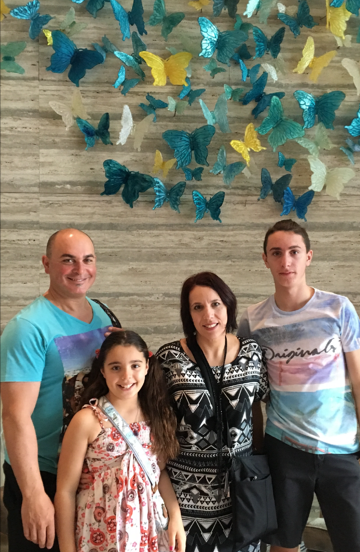 Pina with her Husband Sam, and children Olivia and John.