The Science Labs at Marymede Catholic College have been awash with experiments lately as students continue to immerse themselves in a world of knowledge through a curriculum program that seeks to make connections with the real world, and to wonder beyond today's possibilities.
Once such example has been taking place in the enhanced streams of our Year 8 and Year 9 cohorts (collectively known as 8X and 9X).
Students in 8X have been successfully juggling their Chemical Sciences Unit on Elements, Compounds & Mixtures with their entries for the 'RACI Growing Crystals' state competition. It's been an enjoyable program for students. "Making decisions which can impact growing our own crystals was a unique, enjoyable experience, and one that not everyone gets to do" – recalls Nicole, a member of our Year 8 Enhanced Stream.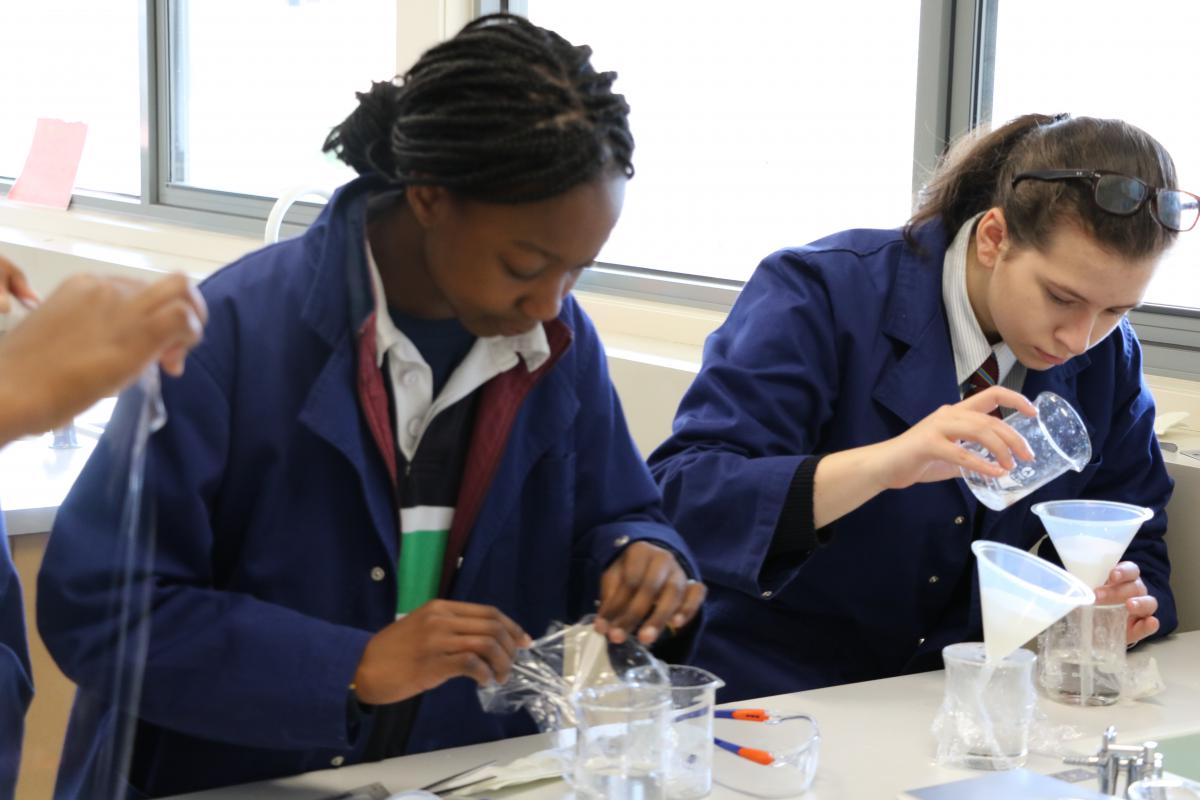 Meanwhile the students in Year 9 have been busy making sparks fly as they investigate how electric circuits can be designed for diverse purposes, and explained by concepts of voltage and current.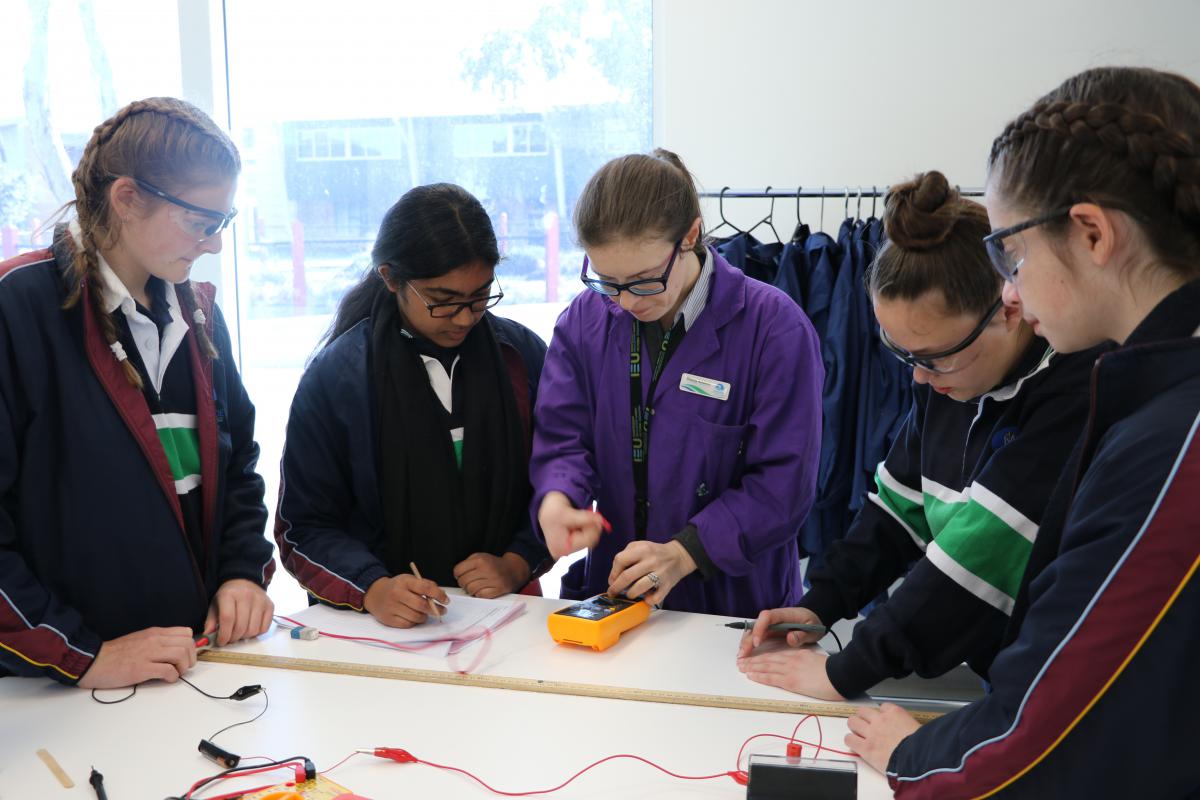 Ms. Cymbalak – a member of the Science and Secondary Teaching Team at our College reflected on both the Science curriculum and the enhanced streams at Marymede saying "Our Science program seeks to challenge students to laterally extend their thought processes within the sciences. We seek to make connections with the real world, and to wonder beyond today's possibilities. It is important that we develop a solid foundation of skills and knowledge that sparks our curiosity and support us to continuously learn without limits."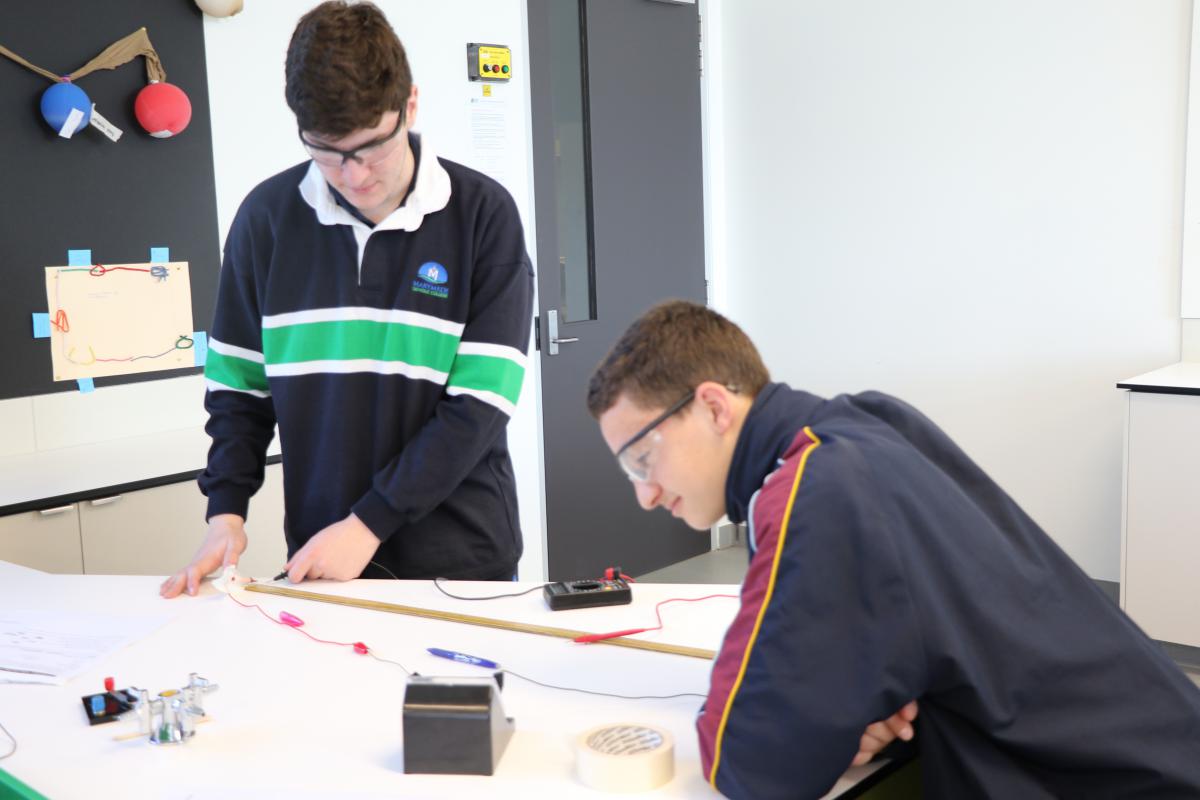 "In 8X, it's all about extending ourselves in everything that we do" recalls Liam, a member of our enhanced stream since Year 7.
Our Enhanced Learning Stream runs across a range of year levels at the College whilst Science remains a core subject in the students curriculum from Prep to Year 10 with students given the opportunity to also study a broad range of subjects from our Science Domain throughout VCE.
For more information on Science @ Marymede or our Enhanced Learning Streams please contact the College.