In this edition of 'Meet the Teacher' we speak with Ms. Melissa Gaff, a new member of our Secondary Teaching Team.
Name: Melissa Gaff – Secondary Teacher – melissa.gaff@marymede.vic.edu.au
What is your role at the College?
This year I am one of the Tutor Teachers for Chisholm 2. I am teaching Year 8 Italian, Year 8 Skills and Year 12 VCAL Personal Development Skills.
Tell us about an interesting project or topic that you are currently working on with one of your classes?
At the moment I am working with my Year 12 VCAL Personal Development Skills class on a proposal to do a garden make-over to the old wetlands area. They are working towards making it a community garden that can be used for gatherings by Staff, Students and guests to the College.
What is the most rewarding aspect of your job?
Having a Tutor Group when you get to see your students from Year 7 grow and develop into young adults by the time they reach Year 12. After being in your Tutor Group for 6 years, it is wonderful to see how much they achieve over the years and the joy they feel when graduating. It's quite a journey and I enjoy being part of it and helping them along the way.
Fast Five:
Favourite Food: Pizza and Chocolate
Favourite Movie/TV Show: Old time favourite would be 'Friends' and current favourite is 'Game of Thrones'.
Hidden Talent or Something We May Not Know About You: I enjoy sewing dresses for my two-year-old twin daughters. 
Favourite Sporting Team: Richmond Tigers! I have been a member since I was 12 years old and going to the Grand Final last year was a dream come true. 
If You Could Pick Any 3 People as Dinner Guests, Who Would They Be and Why?:
Alex Rance – he seems like a lovely guy with great morals and he would be good for a laugh.
My Father in Law – he passed away before we had our children. He would have been an amazing loving and caring Grandfather and I wish they got to meet.
Catherine, Duchess of Cambridge (Kate Middleton) – she seems like a genuine person, considering that she is a royal, and I admire all the charity work she does.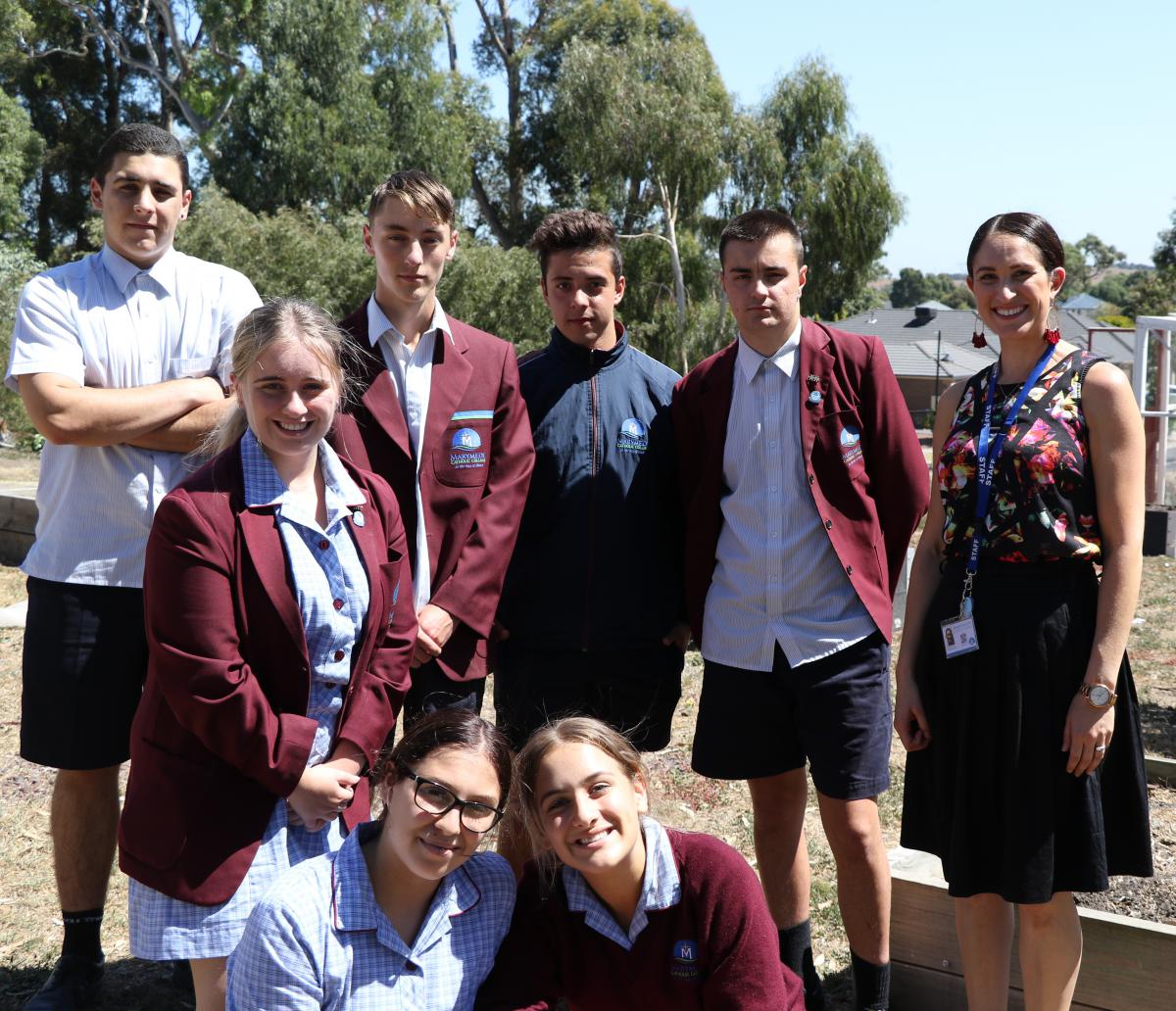 Ms. Gaff with her VCAL class.