The Visual Arts & Design domain at Marymede Catholic College continues to go from strength to strength as students across Prep to Year 12 embrace their creativity within a range of subjects including Digital Technologies, Food Studies, Media, Textiles, Wood, Studio Arts, Visual Communication & Design and more.
Each year, our College seeks out as many opportunities as we can to present and display the works of our students in all year levels.
In 2019, a variety of artworks were submitted for display at the Whittlesea Show, an event which Marymede has strong history with. We were extremely proud to announce some outstanding results within the Secondary category as the hard work and endeavours of many students were able to recognised on a larger scale.
Stephanie Ceola (Year 11) was awarded Best Secondary Exhibit in the Digital Artwork category for her work which represents the cultural context of the environment and sustainability in today's world. The object was photographed and then edited to form a digital composition.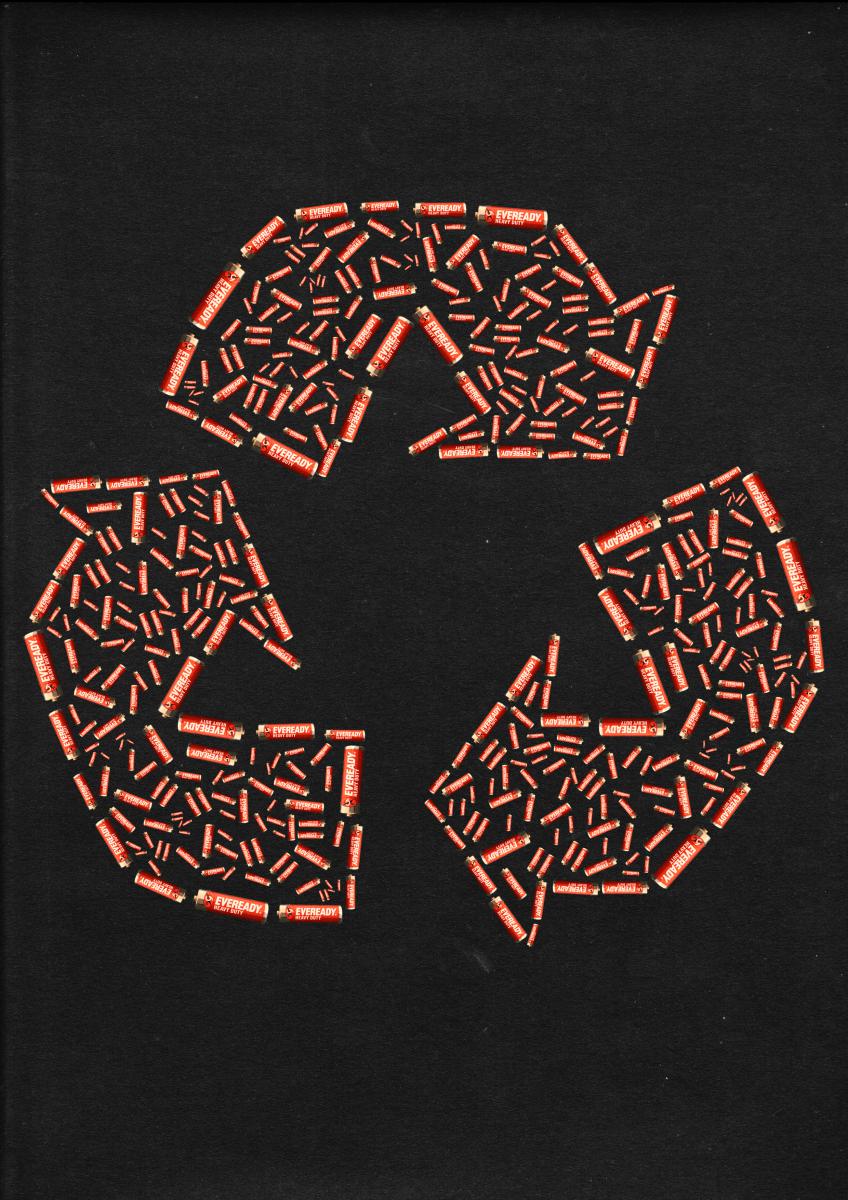 Meanwhile our endeavours in Product Design & Technology: Wood were featured heavily with Taya Hepburn (Year 9) and Exavier Whitnall (Year 9) recognised for some outstanding pieces of work. Taya was awarded 2nd Place in the Secondary 'Woodwork' category, whilst Exavier took home a clean sweep placing 1st in the Secondary ''Woodwork' category but also winning 'Best Secondary Exhibit' and 'Most Outstanding Exhibit'. A exceptional feat with supervisors from the Whittlesea Show acknowledging that it is rare for one piece to win all 3 awards.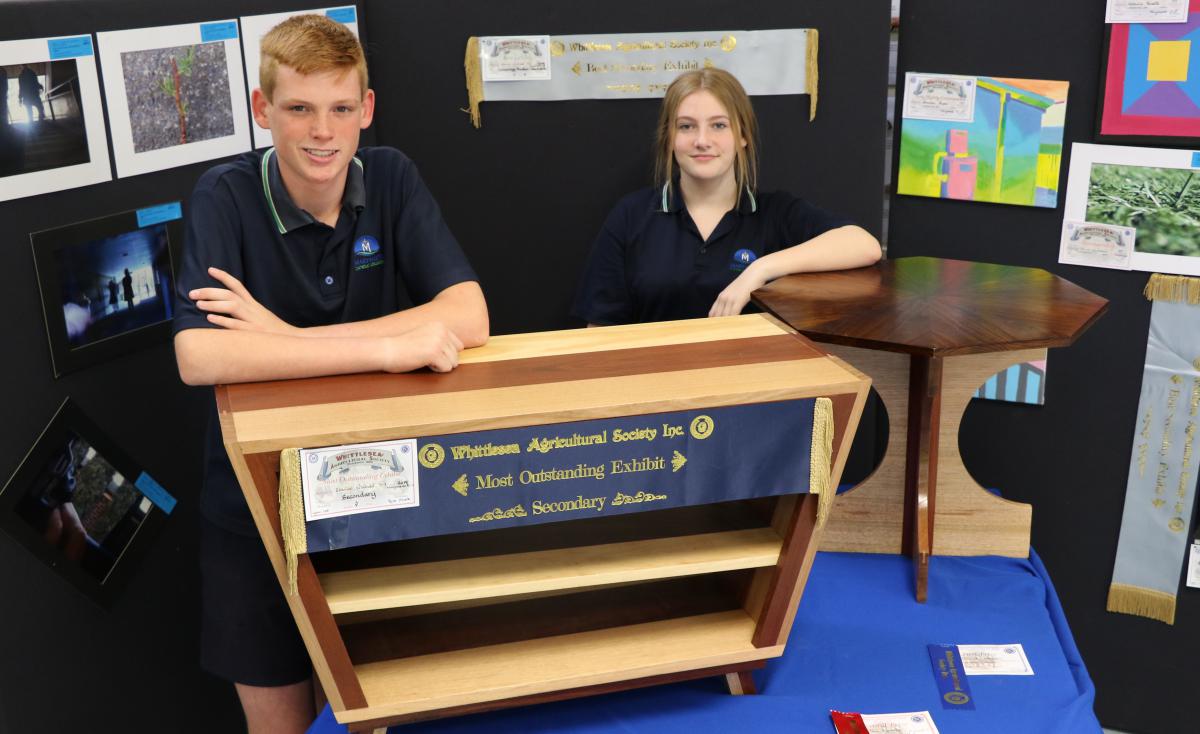 Stephanie, Taya and Exavier's works can all be seen in addition to a variety of other pieces at our Visual Arts & Design Exhibition which will run in the Science Centre until 27 November. The Expo features works from Prep to Year 12, with the following pieces announced as Exhibition Award Recipients at the conclusion of Opening Night last week:
Daniel Preziuso (Year 12, Visual Communication Design)
Principal's Award – Acquisition of artwork for the school's permanent collection, selected by Mr Michael Kenny.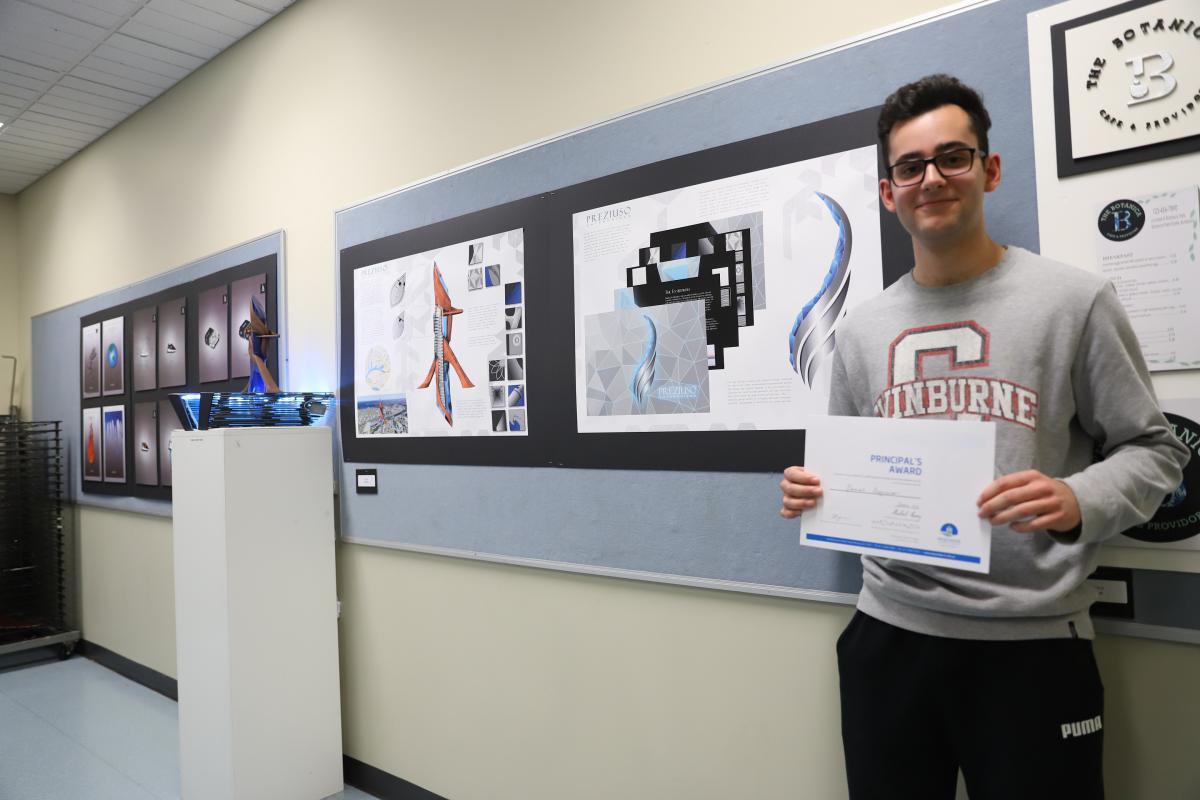 George El-Azar (Year 12, Product Design and Technology – Wood)
Calthorpe Award – Most outstanding work chosen by the College Board.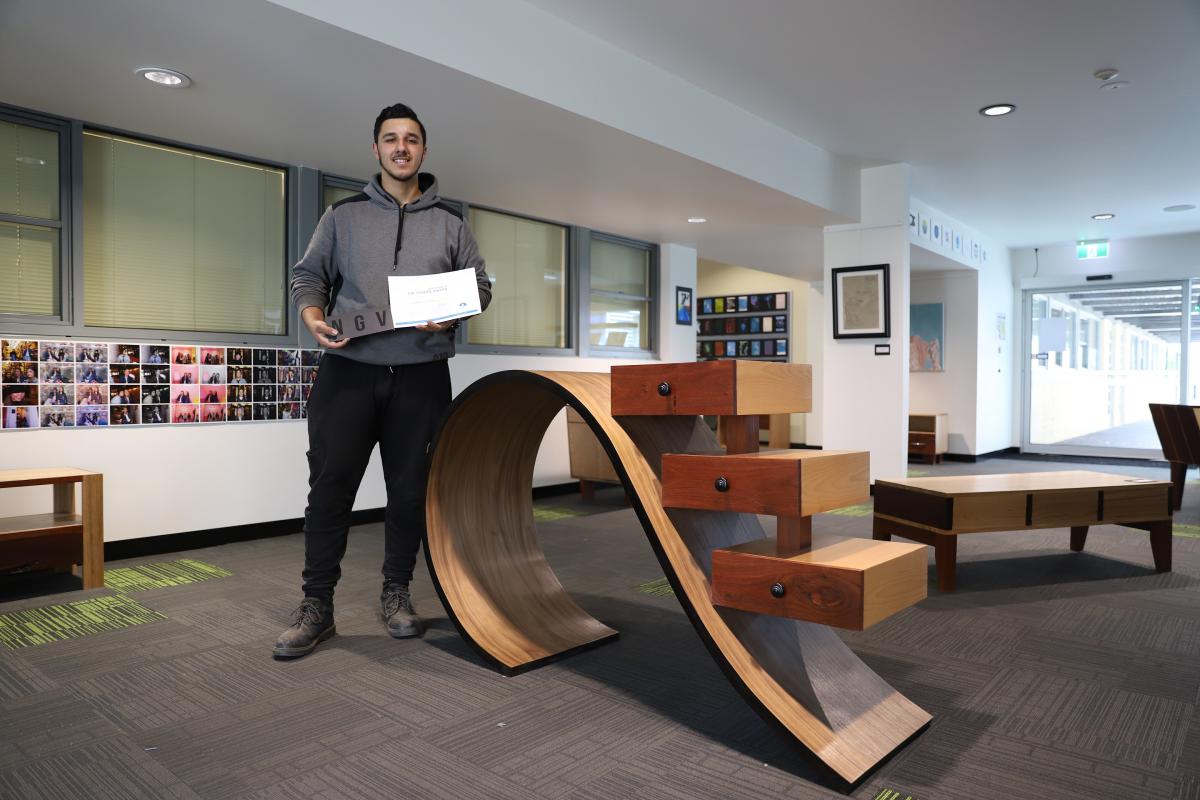 Hayley Smyth (Year 11, Studio Arts)
People's Choice Award – Voted by opening night guests.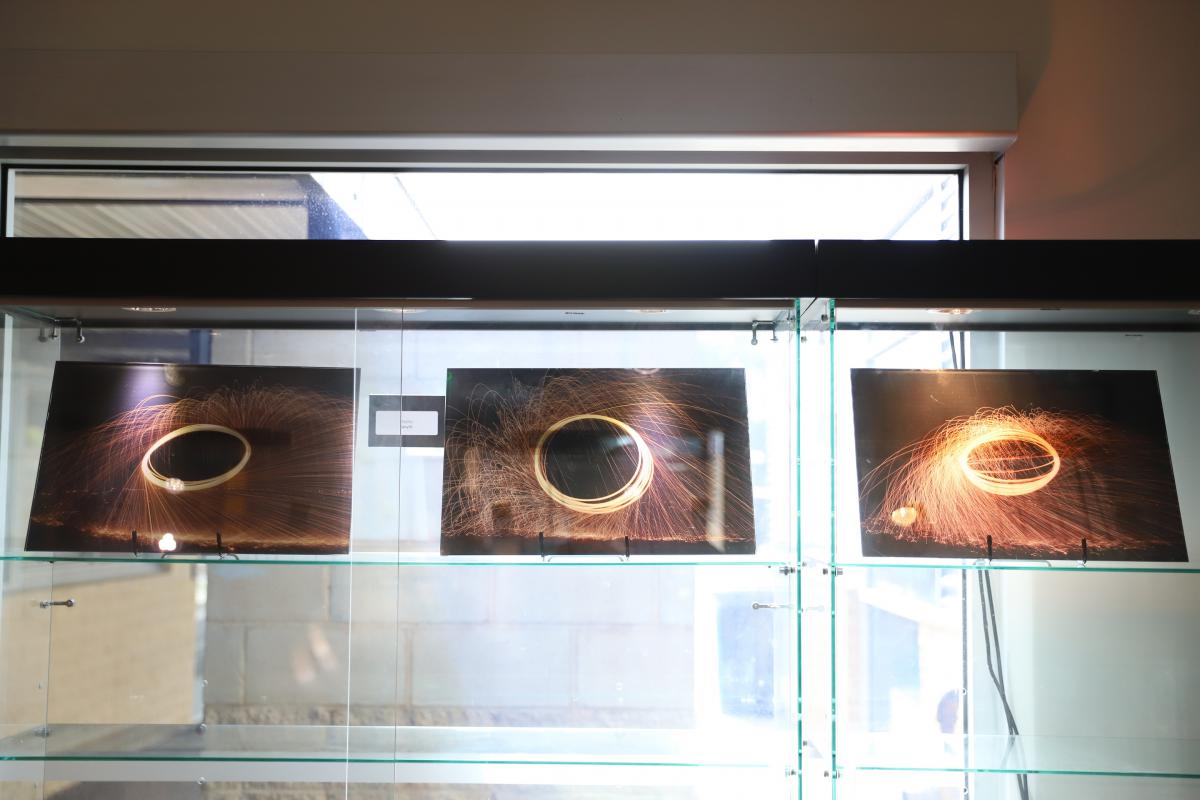 In further news, works on our new Materials Design & Technology Building continue to move along nicely with the building expected to be completed and ready for classes throughout 2020, giving our students yet another purpose-built, first class facility to explore their talents and aspire to achieve excellence. 
For more information about Visual Arts, Design and Technology at Marymede Catholic College please contact the College.